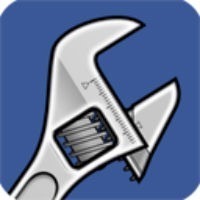 Version 11.2 is a minor patch update that squashes a few bugs, fixes a few more annoyances, and adds a few new user-requested features.


Install the 11.2 update by going to SocialFixer.com
What's New
New Option [Layout Tab]: Add a link to "Missed Stories" in the left side navigation. (This was a user request). This is a Facebook feature that not everyone knows about, that shows you stories that may not have appeared in your News Feed. It is enabled by default, but you can remove it by hovering over it and click the "x" that appears.
New Option [Display Tab]: Change the default font to whatever you choose. Enter a valid font name and everything on Facebook should change. (This was a user request).
The Events section in left side navigation can now be hidden by hovering and clicking the "x" in the upper right.
New Option [Advanced Tab]: "Use MutationObserver to watch for inserted content". If you are experiencing performance problems or your browser is locking up, you can try enabling this option to see if it helps. It just uses a different way to detect new content added to the page by Facebook. I haven't yet figured out why this method works much better for only some users.
What's Fixed / Changed
In some cases Top Stories mode was incorrectly identified, switching users to Most Recent in error.
The "Reply" link added to comments by Social Fixer now works more consistently and correctly and won't be added if Facebook's built-in Reply link is already there.
Image preview was showing when viewing pictures in the "lighbox" popup, making it difficult to tag friends. (This was a user request).
Reorganized the Options for post processing, action icons, control panel, etc in the "Posts" tab.
Important Notes
Here are some notes to address user comments, questions, and concerns:
Uploaded animated gifs never animate - only posted links to gifs with previews will animate. This is not a problem, and can't be fixed because Facebook automatically converts uploaded gif files to jpg which removes the animation.
Using Tab –> Enter to submit comments fails for some users intermittently. Facebook is testing new code for its comment box, and I need to update my code to be compatible with it. I'm aware of the problem and will work on this.
For some users, clicking the Home link when on one of their Pages causes an infinite reload loop. I haven't yet been able to identify the root cause of this or reproduce it myself.
If Events is in your Favorites in the left column and you hide it using Social Fixer's "x", a blank space is left. This isn't a problem I will address, because if you don't want it in Favorites you can just remove it from Favorites!
Safari 7.1 has some issues with extensions, and users may think Social Fixer won't install. This is a Safari issue, and it usually works if you remove the extension, reboot, then install it again.
Questions? Problems? Need Support?
The Support Team and the Social Fixer user community can help you out in the Social Fixer Support Group, located here: http://SocialFixer.com/support/
Please, Donate to support development!
-- Matt Kruse, developer of Social Fixer