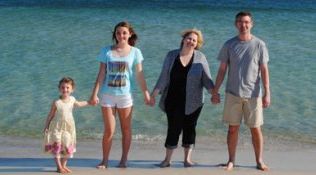 Social Fixer is FREE, but my time isn't. To continue to make this a viable project, I need your support. Social Fixer exists because of people like you who have donated in the past to support the project and give some control back to Facebook users. Now it's your turn.
Hi, I'm Matt Kruse, the author of Social Fixer. This app is free, but I do humbly ask for donations to support development.
I am a software developer in my day job, but I spend hundreds of hours during nights and weekends working on Social Fixer. Why? Largely because I like creating cool software. But I also use it as a way to make a little side income through donations, so I can offset my time at the computer with great experiences with my family.
Right now, I am working hard to plan a Spring Break trip back to the beach for my wife and kids. It will be "funded by Social Fixer", so I appreciate every donation that will help me create an amazing family vacation. Lots of small donations add up to a BIG difference for me! Though only a small percentage of users actually donate, if everyone gave $10 I would literally be a millionaire! Though I don't expect that to happen. ;)
I hope that Social Fixer works well for you and makes your Facebook experience better every day. In return, I hope you'll join other users in rewarding me for my work (using the links to the right), so I can reward my family, and continue putting many hours into this project for all of you.
Thank you!!!
Matt