"Better Facebook" is now "Social Fixer"!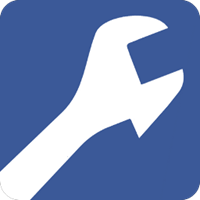 Welcome to Social Fixer for Facebook, a browser extension that works with your existing Facebook account and fixes annoyances, adds features, and enhances functionality!
Many of you are probably former users of Better Facebook, the most popular extension for Facebook on the web. If you're wondering why there has been a name change, see this post I made recently. Basically, Facebook didn't like the use of their name in my application or domain, so they required that I change it. Although it took a lot of work, I think the result is an even better application and an even better brand.
If you are updating from Better Facebook, please note: You must uninstall Better Facebook for Social Fixer to work correctly! If you are not sure how to uninstall extensions, some help can be found in the FAQ: How to Uninstall.
Unfortunately, since Facebook recently made changes that disabled Better Facebook for users, there is no ability to transfer settings and options to Social Fixer. You will need to setup your options again and mark posts as read for scratch. Luckily, this is fairly simple and painless.
Since the Better Facebook name was well known, it's going to take a while to get the name Social Fixer out on the web, in blogs, and in peoples' minds.
I would appreciate it if you would share the link to http://SocialFixer.com to your friends, and/or "Like" the home page. The previous site had over 100,000 Likes, which added to its credibility and made people feel comfortable installing it. I'd like to get there again!
Thank to you everyone for being patient during this long transition. I have spent many hours working late at night fixing problems caused by Facebook code changes, creating new logos, changing web site text, and re-branding the app. I hope it's resulted in a great app that will be even more useful and popular.
There will definitely be some glitches and bugs which will only be found after thousands of people start using the app. Expect a few patch releases to get this thing stable again!
Finally, remember – this is a free product written and maintained by me – just one guy. All my time and hosting expenses are offset by donations only. If you would care to "tip" me a few bucks like you would a waiter in a restaurant, I sure appreciate it