Social Fixer 17.0 Release Notes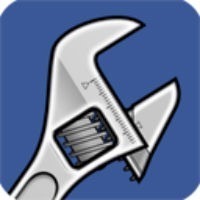 Social Fixer Version 17.0 continues to add features and fixes that let you customize and improve your Facebook experience!

Install the 17.0 update from SocialFixer.com
New Features
Force font size and font face in post content and/or comments (in "User Interface").

You can use this to make the font more readable, or to stop Facebook from enlarging short status updates to a larger font.
Hide "Hovercards" that pop up when moving your mouse over a person's name or profile picture (in "User Interface", and you can still see them by holding down Ctrl when you hover).


New Post Filtering Functionality!

Run filters only on certain days of the week.
Do you want to hide spoilers for The Walking Dead until after you watch it? Create a filter with the show's keywords and set it to only run on Sunday!



Filter posts by how old they are
Create a filtering to highlight posts older than a week, so it's clear when someone is commenting on an older post.



Filter pictures by their content!
This is still experimental, but Facebook is tagging pictures with keywords based on their content. Try filtering pictures by keyword "meme" and see what happens!



In filter actions, you can now target your CSS to a certain selector within the post, rather than acting on the whole post object itself.
This means you could detect Public posts and highlight the timestamp to be green as an alert if you don't want to comment on public posts, for example.




New Debugging Tools

A new "Debug" tab in Options provides a couple tools for developers and for users to enable in cases where the support team needs to gather more data.
Under the wrench menu on each post, a "Show Post HTML" action has been added to aid in support requests.
Improvements
Lots of internal improvements to filtering to make it more robust and reliable
Improved unique identification of posts, so more posts can be "marked read"
Many improvements to Comment Navigator, including the ability to make it automatically appear on all posts
Filter text will automatically have pipe characters at the beginning or end removed to avoid unintentional matches of everything
Improvements to the Anonymize feature to target more things to be anonymized
Added tooltips to many fields in the Edit Filter dialog, and a button to pop up "Filter Help" (work in progress)
Fixes
In the Notifications Popup, "liked" comments are no longer grayed out
When the Options dialog was tall, the dialog header got a scroll bar
Removed the "Themes" tab in Options, since everyone has seen it by now
Questions? Problems? Need Support?
The Support Team and the Social Fixer user community can help you out in the Social Fixer Support Group, located here: http://SocialFixer.com/support/
Do you like what you see? Please, Donate to support development!
– Matt Kruse, developer of Social Fixer