Social Fixer 18.0 Release Notes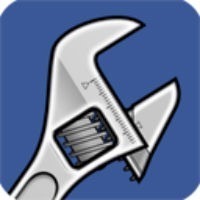 Social Fixer Version 18.0 is primarily a maintenance release, but it also introduces a few new features as well.

Install the 18.0 update from SocialFixer.com
New Features
"Show Photo Tags" [User Interface]: Display the auto-generated tag text that Facebook applies to pictures when you hover over them.



"Check For Filtered Messages" [General]: Facebook filters and hides messages it thinks are from people you don't know - often in error. Social Fixer now alerts you when you have filtered messages



"Mark All Read": Mark as read all posts above or below the selected post by holding Shift or Ctrl (Command on Mac) when clicking the "Mark Read" icon



"Short" Post Timestamps [General]: Optionally fix post timestamps and use a shorter format, like "12/31/2016 12:34:56 AM"



"Hide Most Recent switch messages" [Advanced]: When auto-switched to the Most Recent feed, disable the message ribbon saying you were switched



"Stealth Mode" [Wrench menu]: Once enabled, will now stay enabled after page reloads, until manually disabled
"Trending" tweaks: A "settings" link now appears in the Trending box, which shows controls to toggle Headline Summaries and Popularity Bars



Clear the red "Social Fixer Notification" # on the wrench with the new "clear" link in the menu

"Notification Popup" [User Interface]: Moved from the Experimental section, this feature creates a pop-out panel of your Notifications for easy access
Significant Fixes and Changes
"Always Show Tab List" [Advanced]: Now makes the control panel and tab list appear even if filtering is disabled, so the "All Posts" count can be seen
"Storage Check" is now only run once a day, and should avoid false positives that have plagued some users
Filtering fix for filters based on specific Apps
Under The Hood / Technical Details
Fixed timing issues that caused some features to fail occasionally
CSS Selector filters can now use :contains() to match text content of elements (for advanced users, to be used in the updated Sponsored Posts filter)
Allow custom hideables definition in Debug tab (only for advanced users)
Updated styles of Filter Condition rows for better display
Fixed a bug in removing leading | in filter regular expression, and automatically ignores ||
Fixes to auto-switch to most recent to handle more cases correctly
Force Post Action Icons to appear in the same place for every post, when hovering
Questions? Problems? Need Support?
The Support Team and the Social Fixer user community can help you out in the Social Fixer Support Group, located here: http://SocialFixer.com/support/
Do you like what you see? Please, Donate to support development!
– Matt Kruse, developer of Social Fixer