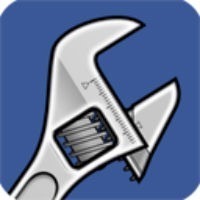 Social Fixer Version 15.1 includes fixes for the Control Panel display and post filtering, an updated UI, and many other bug fixes and enhancements.

Install the 15.1 update from SocialFixer.com
Significant Changes
User Interface improvements to fonts, colors, icons, and more by Eric Tuftee, a new collaborator focused on UI
The Control Panel that appeared in the upper left is improved:

The "Post Filtering Disabled" noticed has been moved to a one-time message that can be permanently dismissed.
Advanced -> "Always Show Tab List" defaults to FALSE, so tabs won't appear by default
Added an option to restore the position of the Control Panel if it gets "lost"
For most users, the Control Panel will only appear if you enable the "Mark All Read" functionality

Filtering improvements:

If "Always Show Tab List" is enabled, the control panel now correctly pre-populates all tabs defined by your filters.
Improvements to the matching algorithms for better results
When clicking a tab, sometimes no posts appeared. This has been improved, hopefully fixed.

New Experiment: Open a "Notifications Dashboard" window using the link in the header of the notifications dropdown
Additional Changes:

New option in Advanced to customize the css style of posts marked "read"
Don't hide left column navigation of FB Settings page
Improvements to Anonymize to catch more cases
New option in User Interface to force the F logo and Home link in the blue header to reload the page and go to Most Recent
Disable under apps.facebook and facebook.com/saved
Other/Technical Changes
Fixed: When "Related Links" appear after clicking a link, some posts got filtered based on the content of the links, which should be ignored
New filters now default "Stop on Match" to true, since that's what most users expect
Added a display of total bytes used in storage to Options -> Import/Export
Fixed: When hiding left column is enabled, force it to appear on Settings page
All HTML content written to the page is now sanitized for potentially malicious content (to satisfy Mozilla for Firefox add-on approval)
Internal references to images on Facebook's server have been converted to local resources (to satisfy Mozilla)
Fixed: When Options was triggered to open to a specific tab, remote content (filters, tweaks, etc) were not loaded
Added a tooltip to the "Stop on Match" checkbox in Options->Filters
Removed "last_updated" field from post read data structure to conserve storage space
Changed default number of "cache clean" days to 4 from 7
Move the Options dialog down a few pixels so it doesn't overlap Facebook's blue bar
Questions? Problems? Need Support?
The Support Team and the Social Fixer user community can help you out in the Social Fixer Support Group, located here: http://SocialFixer.com/support/
Please, Donate to support development!
– Matt Kruse, developer of Social Fixer