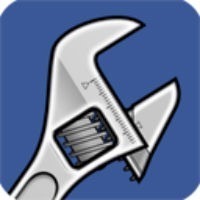 Social Fixer Version 16.0 adds the much-requested feature of fixing Enter in comment boxes so it makes a new line instead of submitting the comment, and has a number of other changes.

Install the 16.0 update from SocialFixer.com
Significant Changes
In comment boxes, the Enter key can be made to create a new line. This is not enabled by default, but the first time you add a comment you will see an explanation and a link to the Options to enable it if you wish.
New option to run Social Fixer on apps.facebook.com. By default, it will now run for apps.
New option to disable Social Fixer, as the last item in the wrench menu. This turns of all functionality except the wrench itself, which is needed to re-enable.
Stories in the "Trending" box in the upper right show a bar graph of the relative popularity of the story. This is enabled by default but can be disabled in Options -> User Interface.
You can now anonymize a single post using the option under a single post's wrench icon menu.
Other/Technical Changes
Changed: Removed the "When clicking the F logo and Home link, force it to go directly to the Most Recent feed." option under User Interface, and instead reuse the "Automatically Switch to Most Recent" option to decide whether to force going to Most Recent.
Changed: When prefs are imported, the reload message is clearer, the Options dialog is disabled, and a button is provided to reload.
Changed: Improvements to the detection of storage errors to prevent false positives
Changed: Technical changes to the build process and component initialization will enable faster approvals by Mozilla for Firefox
Questions? Problems? Need Support?
The Support Team and the Social Fixer user community can help you out in the Social Fixer Support Group, located here: http://SocialFixer.com/support/
Please, Donate to support development!
– Matt Kruse, developer of Social Fixer