Several weeks ago, the Social Fixer Page was removed from Facebook without warning (see my blog post). Since then, I've talked Facebook's Policy Management Team about the situation and what it would take to get it back, and it's not what I wanted to hear. Here are the details.
First of all, I feel very fortunate to have been on contact with real people at Facebook who have treated me with respect and given me more personal time than I expected (on the phone, twice, not just in email). They were friendly and I enjoyed talking with them. Most people with problems like this never get that kind of contact.
Facebook Demands Removal Of Key Social Fixer Features
So I'll cut to the chase, and summarize the things you want to know. Then I'll give a few more details:
The initial report of the Page violating Facebook's terms came from an individual user manually reporting it. It was not for spam, as was reported to me. Their back-end systems have a limited number of buckets that reports can be categorized into, so "spam" was used. They are working on improving this.
The Policy Management Team became aware of my blog post about this from a reference by someone internal to Facebook. I assume this bubbled up to someone's attention because of all the users who contacted them, shared the link, etc. So thank you for that. It seemed to have worked!
They said the Page existed to promote something that they feel is in violation of their Terms of Service, specifically Section 3.11 of the Rights and Responsibilities:


"You will not do anything that could disable, overburden, or impair the proper working or appearance of Facebook, such as a denial of service attack or interference with page rendering or other Facebook functionality."

I disagree that this applies to Social Fixer.

They also said it violates section 1.3 of the Platform Policies:


"You must not circumvent (or claim to circumvent) our intended limitations on core Facebook features and functionality."

However, since I don't use their API or developer platform, I do not feel that these apply to me.

In order to comply with their terms and get the Page re-published, I must remove the following functionality from Social Fixer:

Friend Tracker
News Feed Tabs
News Feed Filters
Blocking of ads, sponsored stories, etc.

Once I have done so, the Page can be re-published with all the original content and fans.
Facebook's News Feed Algorithm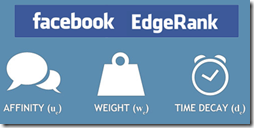 Facebook has a complex algorithm that determines what you see in your news feed, and they want you to see it exactly as they give it to you. They believe that it puts the best stories in users' news feed. In my personal experience, I find their algorithm to consistently deliver results that are different than what I want, making the site much less usable to me. That's why I built powerful feed filtering and tabbing functionality into Social Fixer – so users could get back some control of their news feed and view it in a way that is more useful to them.
According to them, anything that moves posts to tabs or hides them based on rules interferes with their ability to track interaction with the feed and deliver "quality results" to the user. In my opinion, this really means that they are less able to control what you see, insert advertising, and manipulate the feed to justify charging for "promoted" posts. The news feed control that Social Fixer enables makes it more usable for users, but marginally less profitable for them.
I talked to them about this, and explained the reasons why I and others value these features so much. Whether it be tabbing game posts, or filtering "Breaking Bad" spoilers to a tab, or hiding all posts with the word "cosplay", Social Fixer's feed filters are powerful and extremely helpful. They seemed to acknowledge the usefulness of these features, but still said they cannot be offered.
What If I Don't Make The Requested Changes?
Of course I asked what would happen if I chose not to make the changes they are requesting. I was told that the case would be sent over the the legal department, where they handle cease and desist letters, etc. And of course, the Social Fixer Page would not be restored, limiting my ability to communicate with users and spread information.
If it just meant losing the Page forever, I would choose to let it stay unpublished and continue to offer users the features they love so much. But here are my concerns:
Any threat of legal action is a big deal. I am a one-man operation. If I were sued for whatever reason, I would find it very difficult to defend myself, even if it was without merit. I would be risking my personal life to maintain a tabbed news feed for users. As much as I'd like to be your Robin Hood, I just can't do that to my family.
Even if no legal action comes as a result, they may still take action against my personal account. They could ban me from Facebook because they feel I violate their Terms, making it harder to keep in touch with family and friends.
Even if they left my personal account alone, they could still mark socialfixer.com as being a risky and/or spammy site, like they have done for http://FBPurity.com. No one would be able to link to my site on Facebook, share blog posts like this, etc. That would really reduce my ability to spread the app to new users and would discredit the site.
The Problem With Extensions
Facebook explained to me some of their concerns about browser extensions:
Not all extension authors have good intentions. Some may steal user data, insert malware, etc. They need to watch out for the "bad guys", and so are very cautious about what extensions do and how.
When extensions are installed on shared computers, other users may find themselves with an altered Facebook experience and not realize the cause. This may result in support requests or complaints to Facebook.
Not all extension authors keep their code updated with Facebook's frequent changes, so the user experience could get worse over time and things may break.
I sympathize with their concerns, but I don't think that more control is the solution. I believe that if you want to enable people to use things how they choose and optimize their use of your site, you must let go of some of these worries. Yes, users can potentially mess up their own experience. But that is a risk you must accept to maintain their freedom to control their own browser. Freedom is more important than control.
What About AdBlock? Why Not Go After Them?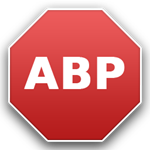 AdBlock Plus is the biggest Firefox extension available – much more widely used than Social Fixer. It also blocks ads on Facebook and in the news feed. Shouldn't they be target #1 for Facebook? Apparently not. Their Page is still up, with over 200,000 Likes. Similarly, so is the Page for "FB Purity", another extension with similar feed filtering capabilities. Shouldn't their Pages be removed as well?
I asked about both of these cases, as examples, and I was told by the person at Facebook that she was not aware of these apps or Pages, but would check into them.
So What Do I Plan To Do?
For now, my plan is to comply with their requests and remove the features that they object to. The purpose is not just to get the Page back (how this all started) but also to avoid the possible actions above.
As many users have already noted, this makes Social Fixer much less useful. I agree. I will continue working on ways to bring these features back. Many have suggested that I contact the EFF about this, and I plan to do so.
Opinion: The End Of The Power User
Charlie Warzel interviewed me a few weeks ago after the Page removal and wrote a story called "The End Of The Power User" about how tech companies are increasingly shutting out the most experienced and proficient users of their own services. I talked about this a bit with Facebook as well, and wrote a few paragraphs in email with my thoughts on this.
I believe that Facebook and other tech companies should embrace the people who want to use their services to their fullest potential. I created Social Fixer because I want to use Facebook more efficiently! I'm not stealing their content, or trying to get people to switch to Google+, or bad-mouthing every move they make. I'm improving the experience for users.
By taking a stance of embracing the power user community, companies like Facebook could get a reputation of supporting and empowering users. Instead, every user I talk to now seems to think that Facebook is going downhill and increasingly making decisions that benefit their stock holders rather than their users. That's unfortunate.
The people at Facebook seemed to be understanding of my thoughts on this. I'm sure they've heard it before. They also seemed open to the idea of having further discussions on the issues and concerns of external developers.
What Can You Do?
I'm not going to organize a big protest of Facebook or a campaign to make our voices heard. Ain't nobody got time for that! But if you would like to contact them in an appropriate manner, feel free to do so.
You can share this blog post, to let other people know about these changes and perhaps get some attention to the issue. If enough people question their attempt to control users' browsers, perhaps they will reconsider. You can also upvote the post on Reddit if you use it.
Finally, you can donate to help the cause. I'll be honest – donations aren't going to go towards a legal fund or anything. But they will probably go towards me taking my wife out on a date or taking the kids on a weekend trip so I can get away from all this for a bit, relax, and get some clarity about how to move forward.

Let me know your thoughts – comment on this post on Facebook. Thanks!
Stay Tuned…
I will keep you all updated about any progress I make on this. Be sure to keep an eye on this blog, and Like my temporary Page on Facebook for news: Important News for SFX Users.
Thank you for your continued support while I sort through all these issues. I hope I can get everything settled so I can get back to coding and making Facebook better!
-- Matt Kruse, developer of Social Fixer