Facebook's Porn Problem (And How They Should Fix It)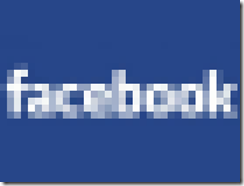 Facebook has a porn problem! Why won't they add the simple features needed to help Page owners prevent porn from appearing on our walls? Share this post to put the pressure on them!
I have been battling porn spam on the Social Fixer Page for months. It works like this:
Spammer creates a new Page on FB, usually called "Sexy Videos", "Hot Movies", etc.

They post a porn picture to their wall, tagging other pages like @SocialFixer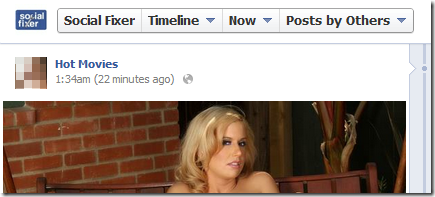 * The post then shows up on my wall, because they tagged me * I and others report the post as spam, and it's deleted (I have a great support team!) * The porn Page is disabled or deleted soon after being created * They create a new page and repeat…</ol> The problem is that Page owners have no ability to stop this!
                  1. It's not possible to prevent people from tagging your Page, since all pages are public 
                      * It's not possible to stop tagged posts from showing up on your wall 
                          * Turning off the ability of people to post pictures doesn't help, because they aren't actually posting pictures to your wall, they are posting it to their own. 
                              * Adding words to your "Moderation Blocklist" like "Sexy" doesn't help, because those words are in the Page name, not the post itself, so the posts don't get blocked.</ol> 
                            **This is a real problem for me and many other Page owners**. Facebook is probably working hard to prevent this kind of activity, since I'm sure they don't want porn appearing on their site. But what they really need to do is implement one or both of the following features:
                            
                            **<font size="4" face="Arial">1. Allow Page owners to prevent people from tagging them in updates.</font>**
                            
                            <font face="Arial"><font size="4"><strong>2. Provide an option for Pages to require approval of tags before they are shown on the Page's Timeline</strong>,</font></font> like they do for personal Profiles:
                            
                            [<img style="background-image: none; border-right-width: 0px; padding-left: 0px; padding-right: 0px; display: inline; border-top-width: 0px; border-bottom-width: 0px; border-left-width: 0px; padding-top: 0px" title="image" border="0" alt="image" src="http://socialfixer.com/blog/wp-content/uploads/2012/05/image_thumb7.png" width="404" height="279" />](http://socialfixer.com/blog/wp-content/uploads/2012/05/image13.png)
                            
                            **Facebook needs to be pressured to implement these settings for Pages**, to give owners the control needed to keep their Pages safe from spam. Please share this post to spread the word and hope to get Facebook's attention, since they don't provide an easy way to contact them directly, and they generally ignore user emails or Help posts!
                            
                            Hopefully, if users bring this issue into the spotlight and give Facebook some unwanted attention in this area, they will feel pressured to add the features that Page owners need to prevent it.
                            
                            **Thanks for helping!**