Social Fixer 27.0: Filters, Mark Read, and more!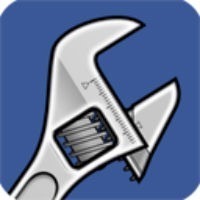 Social Fixer Version 27.0 Release Notes

Install the 27.0 update from SocialFixer.com
Major Improvements
Filtering fully works in the new layout
The Sponsored Posts filter hides all ads from the newsfeed
Marking posts as "read" works again!
Friend Manager updates and notifies correctly
Fixed "Force Most Recent" functionality so clicking Top Posts works and the Home links work as expected
New Feature: Improved highlighting and scrolling to comments when directly linked to a comment id (Options - Advanced)
Infinite Scroll prevention works to limit posts loaded in newsfeed
Hidden Messages notification links to correct URL to see hidden messages
Added "View Log" under the wrench menu to assist in debugging
Added "Debugger" under the wrench menu to assist in debugging
Minor Changes
Wrench menu should never be lost off screen anymore
More readable filtering notifications when in Dark Mode
Internal Changes
Improved performance
Removed old/dead code
Removed support for the original layout
Questions? Problems? Need Support?
The Support Team and the Social Fixer user community can help you out in the Social Fixer Support Group, located here: http://SocialFixer.com/support/
Do you like what you see? Please, Donate to support development!
– Matt Kruse, developer of Social Fixer