Social Fixer 22.0 Release Notes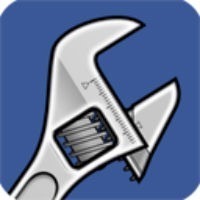 Social Fixer Version 22.0 addresses some known problems and adds some enhancements.

Install the 22.0 update from SocialFixer.com
Major Changes
Fix "Enter in Comments" once again, after another FB code change
Friend Tracker Improvements

Added an 'Okay All' button
Notify about unfriends only after several absences (guarding against flaky FB data, friends who periodically suspend)
Separate options to notify about re-friends vs. unfriends
'Check for friend changes after this many hours' setting wouldn't save
Display alerts in reverse chronological order (of when Social Fixer noticed, NOT when actually unfriended – we cannot detect that)
Change some wording to avoid words 'unfriend' and 're-friend'

Improvements to Hide/Show Parts of the Page

Allow local debug hideable items to augment the subscription list

Added filtering by 'Group Posted In' and 'Page Posted By' types
Minor Changes
All Display Tweaks changes apply to current page without reload (previously some did / some didn't)
Move 'Find Wrench Menu' and 'Find Control Panel' to top of Advanced menu
Change names so Support instruction to 'click Find Wrench Menu' is unambiguous
Recognize all posts in FB post search results, if FB shows them as full posts
Update Firefox logo
Remove spurious dot in Social Fixer support groups: 'Like · · [date]' -> 'Like · [date]'
'[?&]no_sfx' in URL makes Social Fixer do nothing (for debugging)
Fix occasional gibberish tab names when naming tabs after post author
Improve capture of 'Post Action' filter data
Fixes to some 'tips'
Improve debug logs
Experimental
The experimental 'Stay On Page' feature pops up and whenever you try to navigate away from Facebook. Disabled by default, this is not a feature most people will want.
Questions? Problems? Need Support?
The Support Team and the Social Fixer user community can help you out in the Social Fixer Support Group, located here: http://SocialFixer.com/support/
Do you like what you see? Please, Donate to support development!
– Matt Kruse, developer of Social Fixer